Month in review: March 2018
Just before writing this, I was:
Paying bills, and finally cleaning out my top drawer for stationery!
This past month, I achieved:
Doing two tech talks at work

C# refactoring
The ReactJS Context API

Went to Mardi Gras and had an amazing time 🏳️‍🌈
Went on a date!
Went to a party every weekend! (except the one I was in hospital for)
Went to hospital and faced my fear of needles!
Started playing around with Spark, .NET Core, Golang and Kafka
Finished two(!) books in the month of March
Finally got back into fiction with a new book - "The Long Way To A Small Angry Planet"
Went to CSSConf AU 2018 and met a bunch of rad people - my writeup of this is coming soon
Took a trip to Melbourne, the city of trams 🚃
Played around with spatial visualisations again
This past month, I learned:
The value of taking care of yourself. I ended up getting myself hospitalised with acute tonsilitis when I came back from Melbourne, which was literally the first time I've ever been to hospital. Apart from the scariness of being in hospital (I hate needles), I had a lot of time to think about priorities. I'm pretty young, so most of the time I assume that I'm more or less invincible. I do a lot of things and don't really give myself much room to breathe, and many of my friends hassle me to slow down.
It's hard to say whether doing all the things I did even though I was unwell, made me worse to the point where I needed to go to hospital. But it was definitely irresponsible of me to push ahead with all my plans given I was unwell, and it didn't make me any better either.
I learnt that in the short run, you might get some benefits out of ignoring your unwell state, if you push yourself too hard, you'll eventually snap, and when you snap, you'll miss out on much more recovering than the few days you should've spent laying down and resting.
This past month, I got bored of:
Honestly, nothing. This month was really good.
But that's OK, because I enjoyed:
Reading 10% Happier. There aren't many more books that I could say profoundly changed how I reason about the world in such a short space of time (I sped through it in a week). This book really made sense and spoke to me, and the cynical nature of the writing only reinforced the deeper message inside.
Sure, you could read a synopsis online in five minutes, but the value of Dan's stream-of-thought-driven journey makes for a much more compelling reason to think about the world. This is primarily because he's so goddamn relatable.
Today, something that made me happy was:
The sunrise.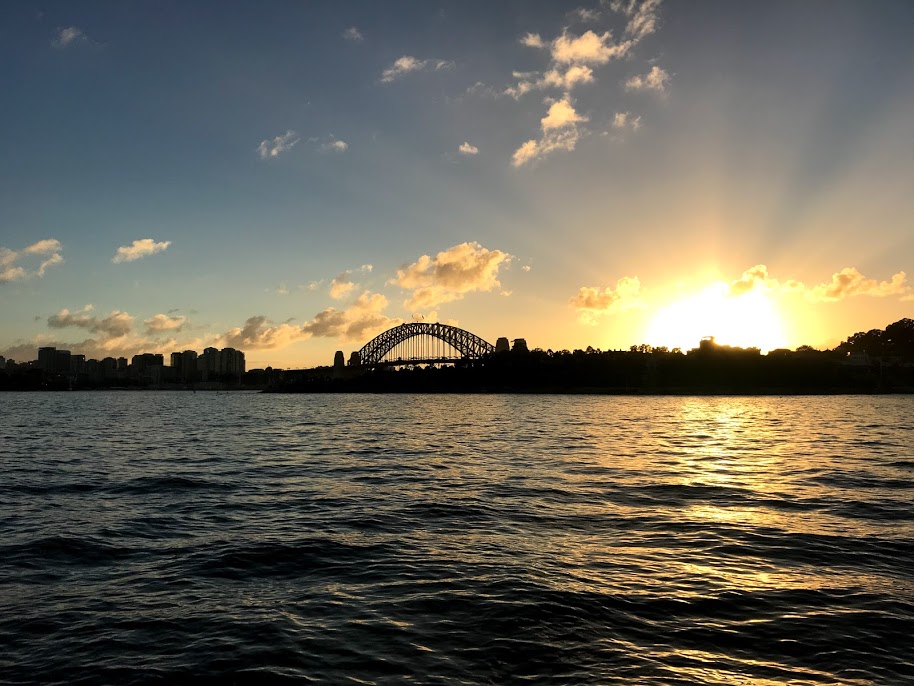 Today, something I could've done better was:
The day has only just started!
Tomorrow, I'm going to:
A BØRNS concert at the Metro theatre with a friend. I last saw BØRNS in a dodgy café in Paris (it was awesome and I was very drunk) so this should be fun.
In April, I'm looking forward to:
Seeing BØRNS and Alex Lahey live!
Going to a free introduction to improv class with a friend
Autumn leaves (I thought they were coming in March but maybe they'll come this time???)
Quieter weekends (a party every weekend in March really wore me out)
Working on my side project with @_patmurray
In April, I'm going to make the positive change of:
Cooking more fresh food. I'm going to try five new recipes that I haven't made before over the next month. This will be hard for me, since I tend to not plan my weeks very well. They become very dicey with multiple nights per week eating out or heating up pizza or some other crap.
One thing on my to-do list is:
Finishing my blog post on CSS Conf AU 2018…it'll happen soon I swear.
One happy photo from this past month is:
This pic of me + some rad friends from Mardi Gras pre-drinks!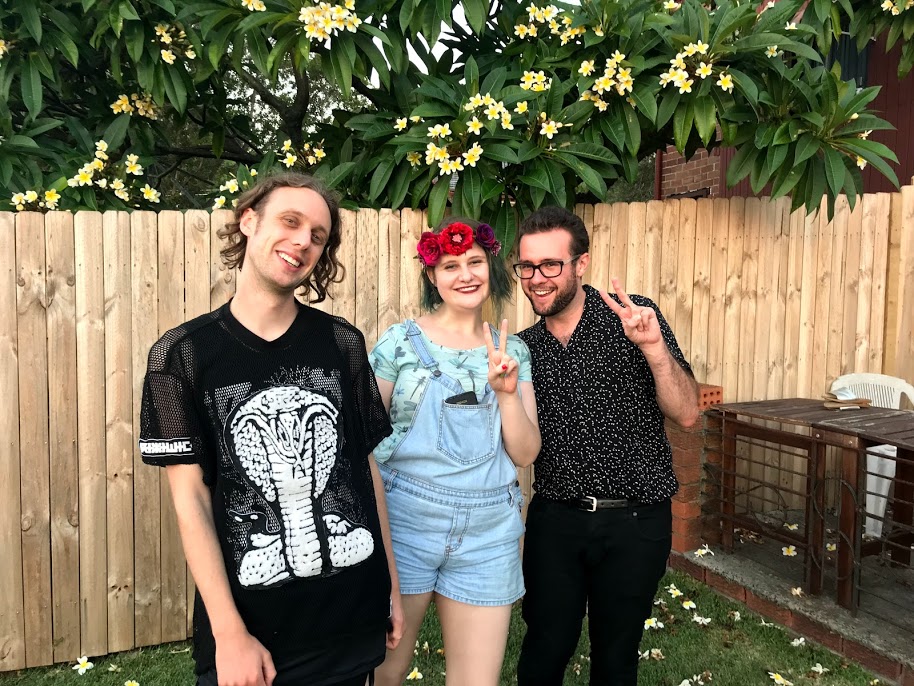 After I post this, I'm going to:
Go and get a much-needed coffee.