🌟 Achievement Unlocked: January 2019
Just before writing this, I was:
Reading some interesting roundups of apps and interviews over at The Sweet Setup.
This past month, I achieved:
Went to a SoFar Sounds gig for the first time!
🌺 Saw Florence + The Machine!
👨‍🏫 A whole ten days of teaching kids how to code at the NCSS summer school; this involved learning a bunch of things like chatbot interfaces, state machines, finite state automata, and some intricacies of Python that children get stuck on
✍️ Wrote two blog posts
🚀 Launched a new, slick version of the choose plan and payments page over at Campaign Monitor
✅ Went to the beach twice (okay, I wanted to go three times. But twice is still pretty good)
🤓 Learnt a bunch about TypeScript, which my company is in the process of moving over to as our static type system for Javascript
Built a website for the DevCamp being held by my company
This month, I was reading:
This past month, I learned:
A whole lot of things about the demise of leisure in the modern first world. This was spurred on by my reading of both Shadow Work, and a widely-shared Buzzfeed article on millenial burnout.
Back in the mid-20th century, some economists predicted that the efficiency gains made by technological advances would mean that we would work far less than previously.
Sadly, this is not what happened. Instead, the rising standards of living increased costs of living, and maintaining social standing is still rising. Working hard has become the only way to "keep up" in a driven consumerist society.
And we've been trained for it. We're taught to get ahead, to squeeze every possible drop of productivity out of our day, and in our spare time to work on our passion projects so we can put them on our achievements lists, and that our GitHub profiles are now our resumes.
Sidenote: I am aware of the irony of complaining about lists of achievements in a post series designed to highlight my achievements each month.
I realised that I don't care so much about striving anymore. I'll go as fast as I am comfortable; some days, that will be blazing ahead. Other days, I'll be a bit more content to breeze along. And that's entirely okay.
This month, I couldn't stop listening to:
The new singles by New Zealand pop duo, Broods
thank u, next
"Harmony Hall", the triumphant return by Vampire Weekend
Today, something that made me happy was:
The cool weather 😎
Today, something I could've done better was:
Taking my time.
Tomorrow I'm going to:
Do a few things I've been wanting to get off my to-do list.
In February, I'm looking forward to:
🎵 Laneway festival
🌈 Mardi Gras
They Might Be Giants concert!
In February, I'm going to make the positive change of:
Journaling three times a week. Gonna use Streaks.
One thing on my to-do list is:
Get a responsive-friendly version of the DevCamp agenda done!
One happy photo from the past month is: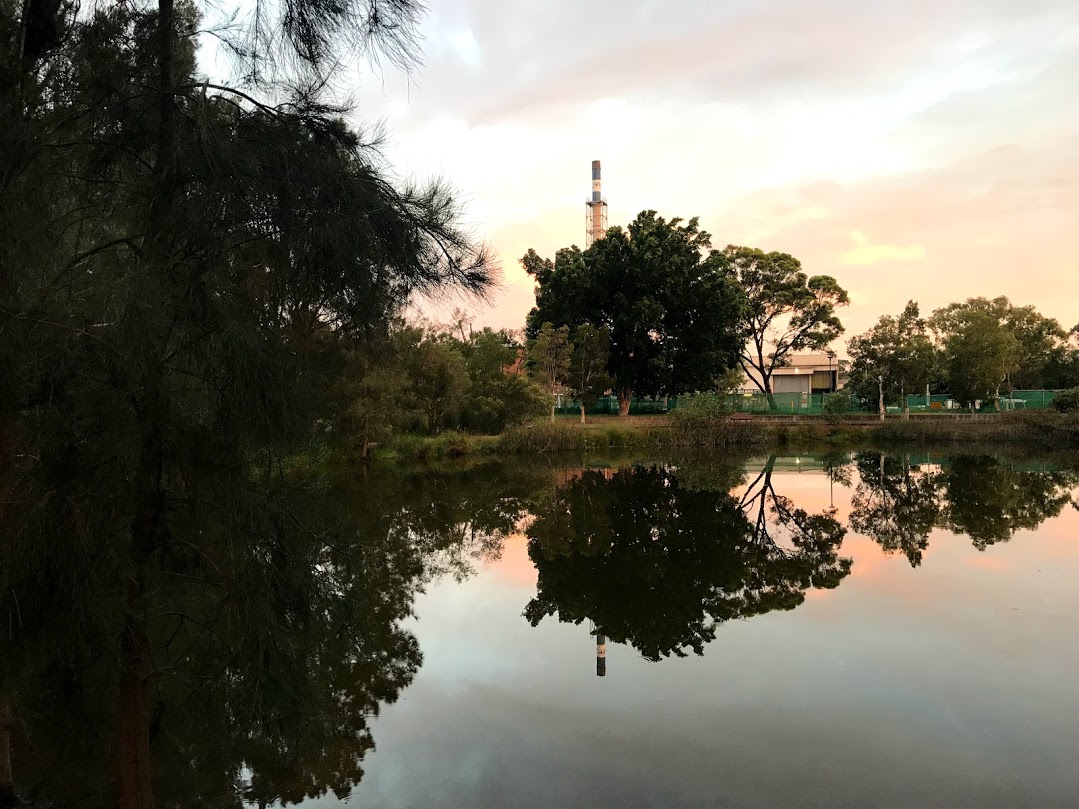 After this post, I'm going to:
Go to some night markets in Marrickville, and see my friend perform her new album with her band for the first time!